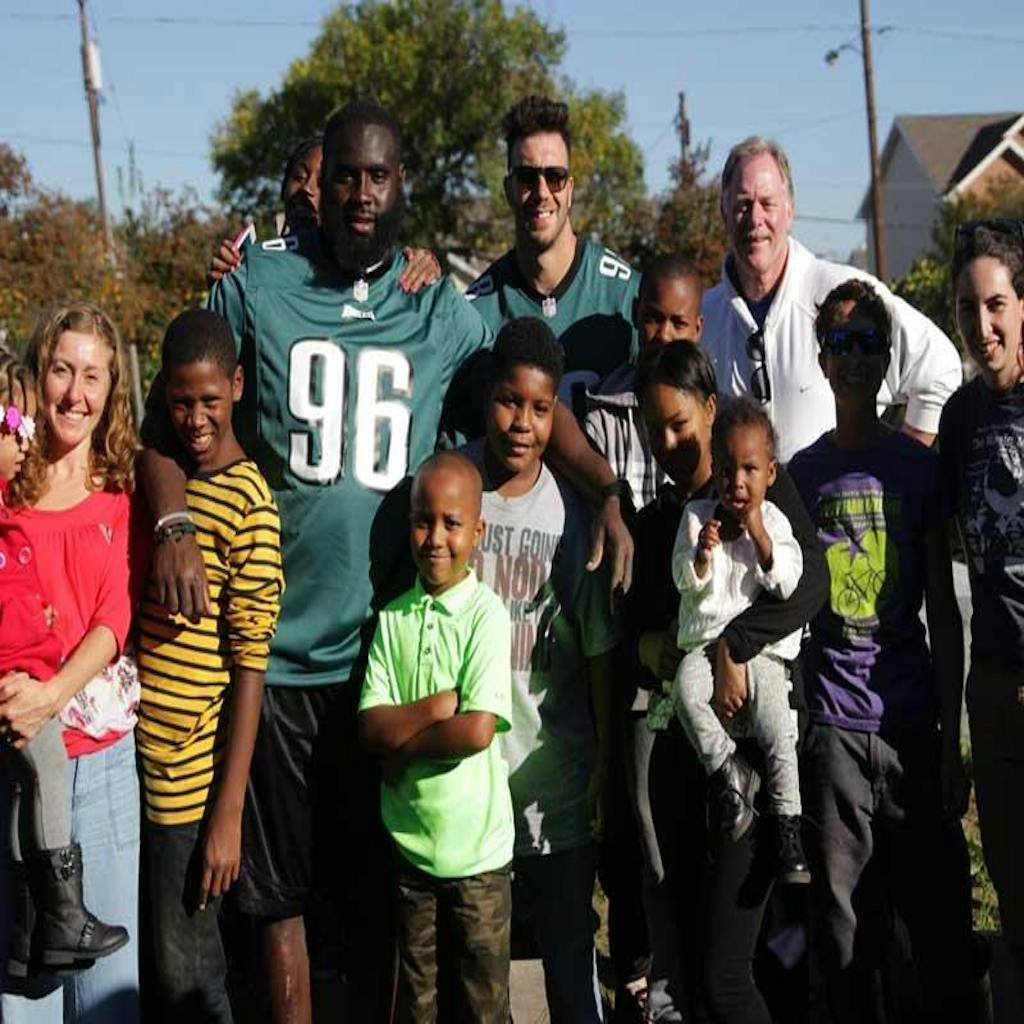 The Covid-19 pandemic has exacerbated the inequities in our food system.
1 in 4 Philadelphians lack reliable sources of food on a daily basis, and food insecurity is surging to record levels.
Nutritious food is needed more than ever.
In 2021, Greener Partners has ambitious goals to address systemic barriers to accessing fresh food.
But we can't do it alone — corporate investment plays a crucial role in strengthening communities.
As a Corporate Partner, you will demonstrate your commitment to fresh food access in communities across our region where families are struggling to make ends meet.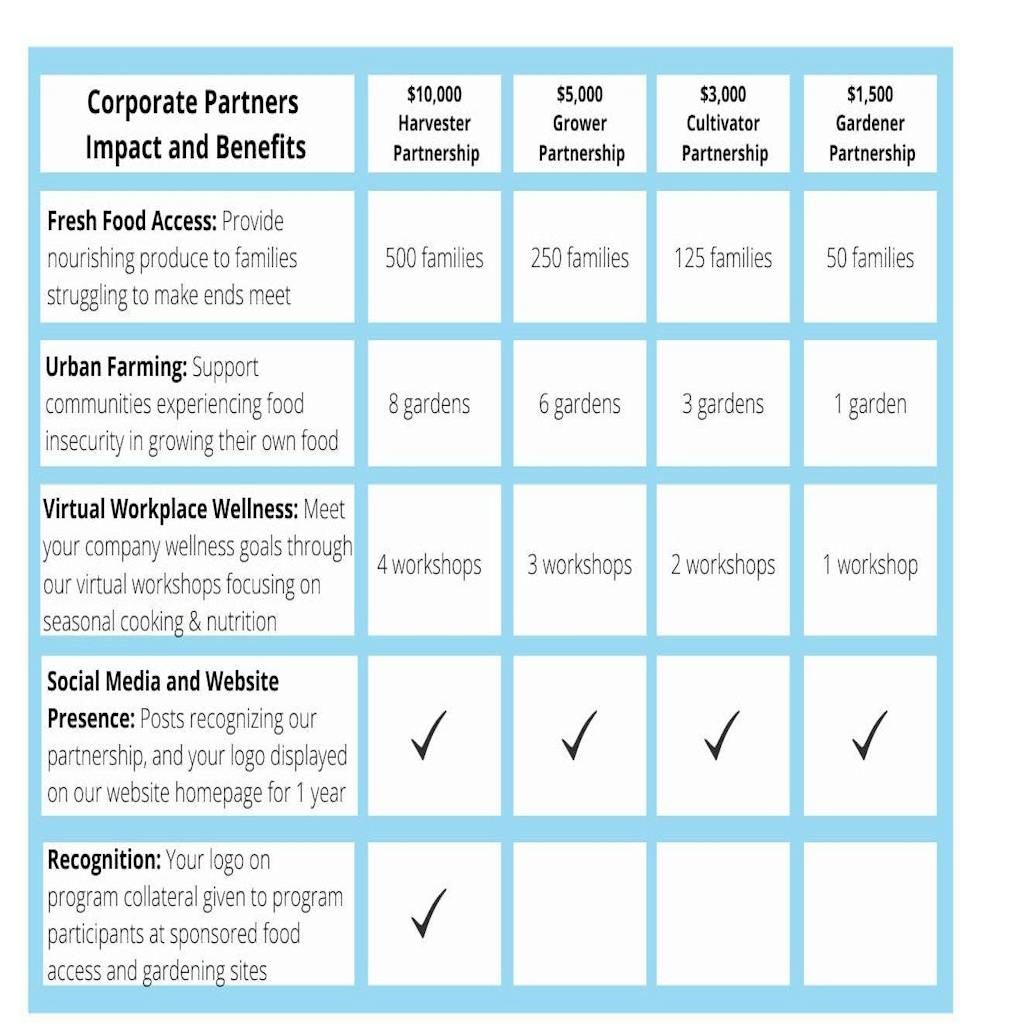 For more information contact Meg MacCurtin at meg.maccurtin@greenerpartners.org.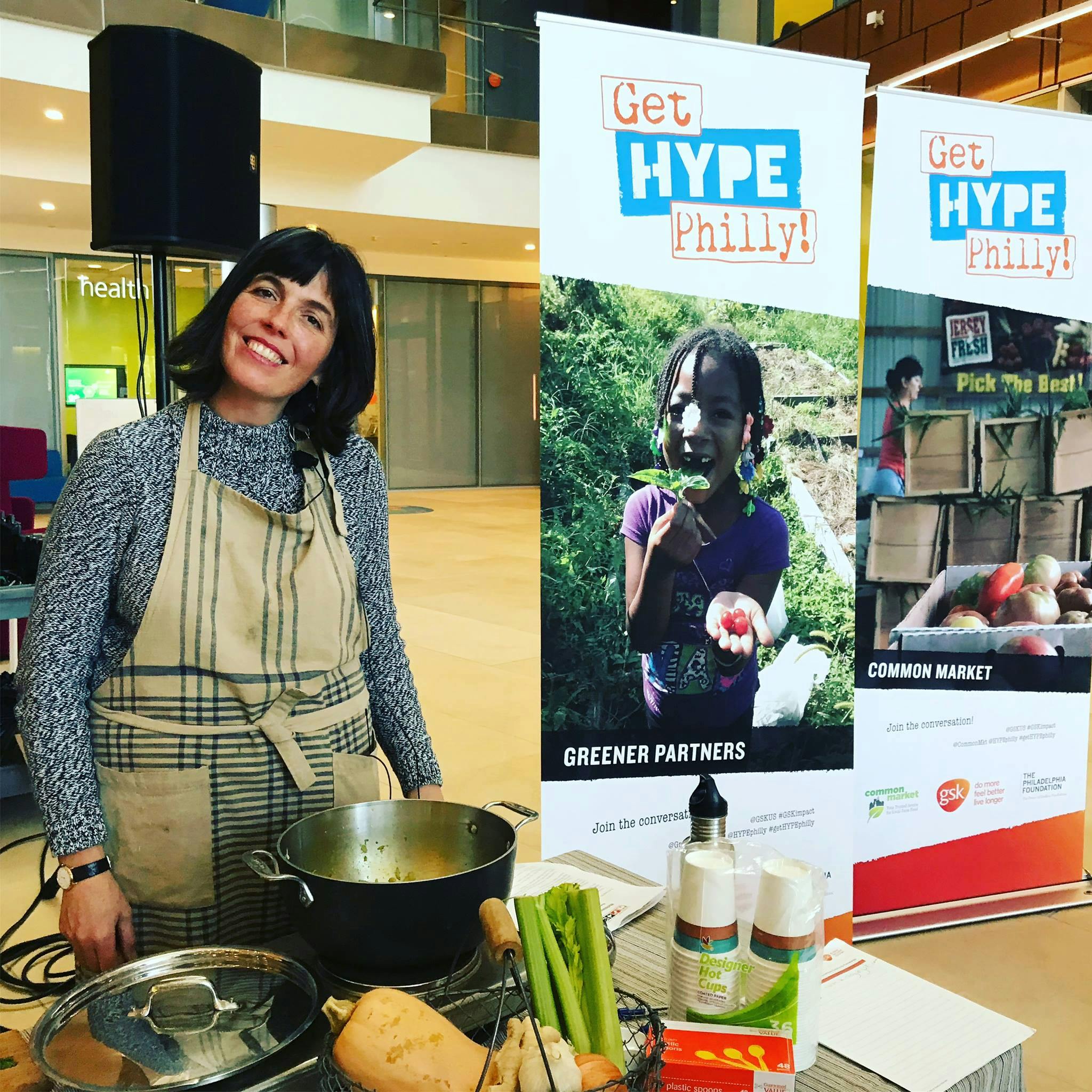 Workplace Wellness
Greener Partners' Workplace Wellness series is a great addition to any corporate wellness program. It gives your employees the tools and confidence to cook with fresh, local vegetables. During four fun and hands-on workshops, our expert food educators will lead your staff through simple and delicious seasonal cooking tips and recipes for better nutrition and health.
For more information contact Amy Johnson at amy.johnson@greenerpartners.org