We believe direct experiences with growing, tasting, and cooking fruits and vegetables has an impact on people's eating habits.
While individual choices must be viewed in the larger context of structural food inequality, the joyful and delicious experiences we facilitate are powerful influencers for healthy eating. The "aha" moments we create help people experience health, nutrition, environmental stewardship, and food justice in a deeper way.
The Farm Explorer: A farm on wheels experience!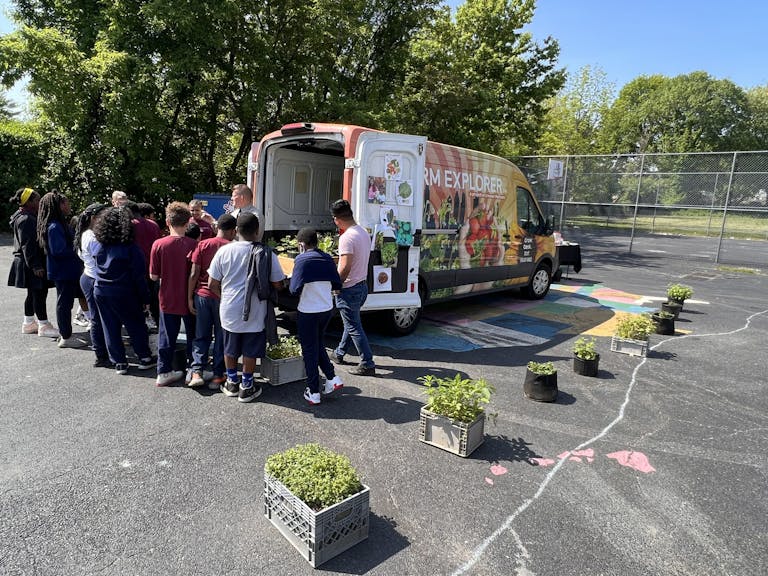 The Farm Explorer is a mobile farm that brings seed-to-plate education to schools and community organizations. Our discovery-based programs spark excitement in healthy eating as participants dig into living soil, smell herbs, pick berries, and taste freshly-harvested vegetables. Launched in 2013, we serve 5,000 youth annually, 80% of whom qualify for free or reduced lunch.
Healthy Schools Project: Greener Partners' deepest level of engagement with a school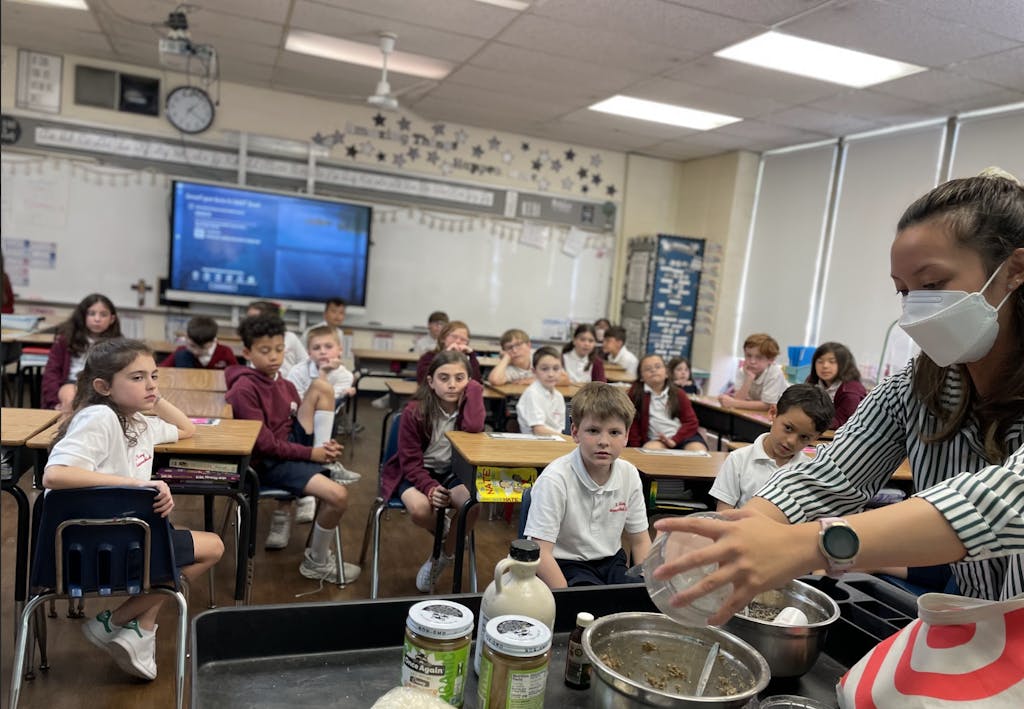 Schools are powerful community anchors. Our team of farmers and educators build on the layers of support that neighborhood schools provide through our Healthy Schools Project, a three-part model that combines food access, education, and food sovereignty. HSP works with teachers, principals, students, and families to build fresh food resources in schools through no-cost produce distributions, Farm Explorer visits, outdoor lessons in school gardens, afterschool programs, and abundant school & community gardens.
Farm Field Trips at Deaver Wellness Farm
Through experiential learning in our half-acre living outdoor classroom, youth draw connections between humans and the environment to build a holistic understanding of health. Our Farmer-Educators engage groups in shared learning to explore, discover, and connect with the diversity of a farm ecosystem – from seeds and plant parts, soils and compost, and pollinators and pests, to tracing the parts of our complex food system, deconstructing the food on our plates, and tasting nutrient dense recipes with freshly harvested ingredients.