Our Work with Teens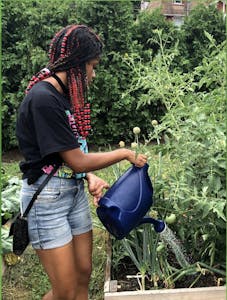 Greener Partners' work with teens typifies our commitment to community food sovereignty and building the next generation of food leaders. During the summer, we host a paid internship to high school students in West Philadelphia, focused on urban farming, food education, and food justice. The teens help to maintain community and school gardens, harvesting hundreds of pounds of produce to distribute to neighbors. Our Urban Farming Teen Internship provides high school students with deeper experiences with the food system, demonstrating how change on the personal level can affect youth in the broader community. For many interns, they learn to grow, cook, and distribute fresh food in Belmont neighborhood, the neighborhood where they grew up. After participating in the summer internship,
interns have the option to continue working with greener partners after school
during the school year.
Apply for our Teen Summer Internship!
Applications must be submitted by May 27th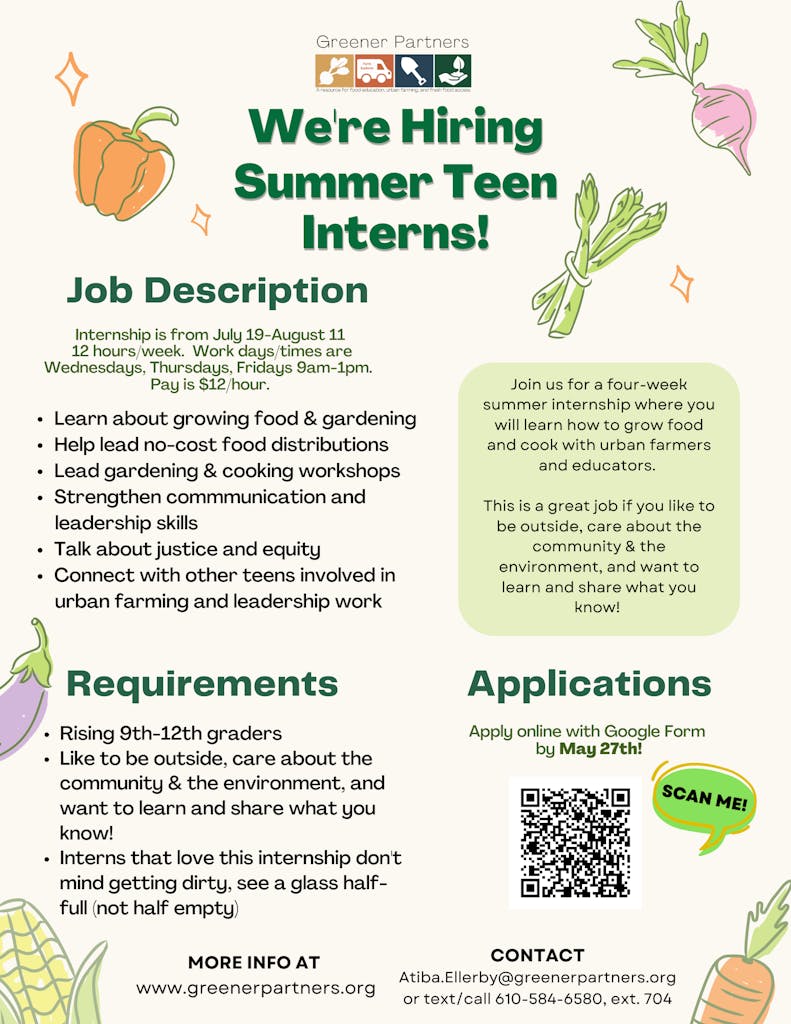 Teen intern, Brendan, shares what he has learned during his time as a part of the Greener Partners Summer Teen Leadership Internship.