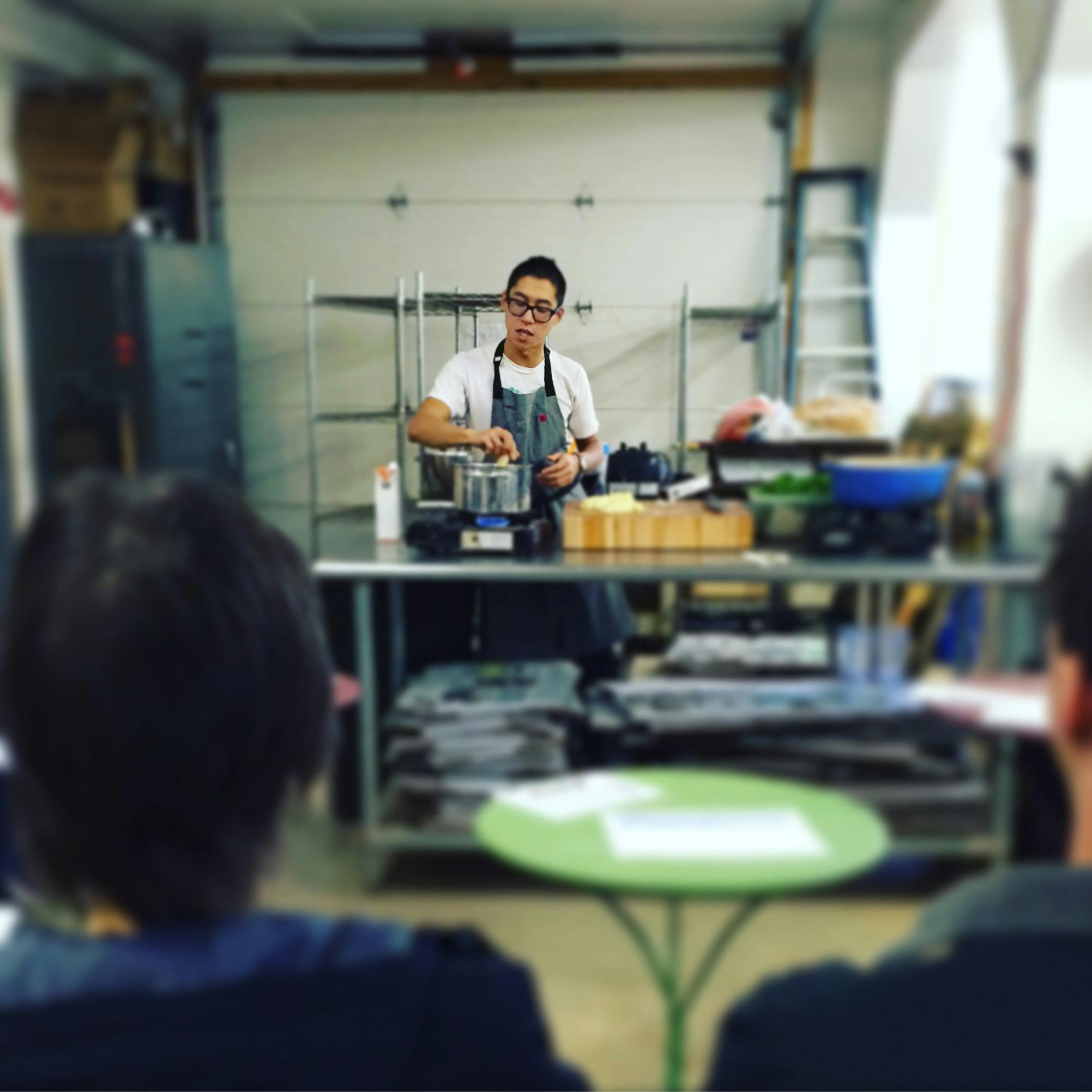 There was a wonderful turnout for Farmer Larry's Eating Seasonally workshop. Thanks to all who joined in! He made three dishes, and the recipes are below. At the end of the month we'll have Helen's "Raising Healthy Eaters" workshop for parents and caregivers of children, especially picky eaters.
Mache Salad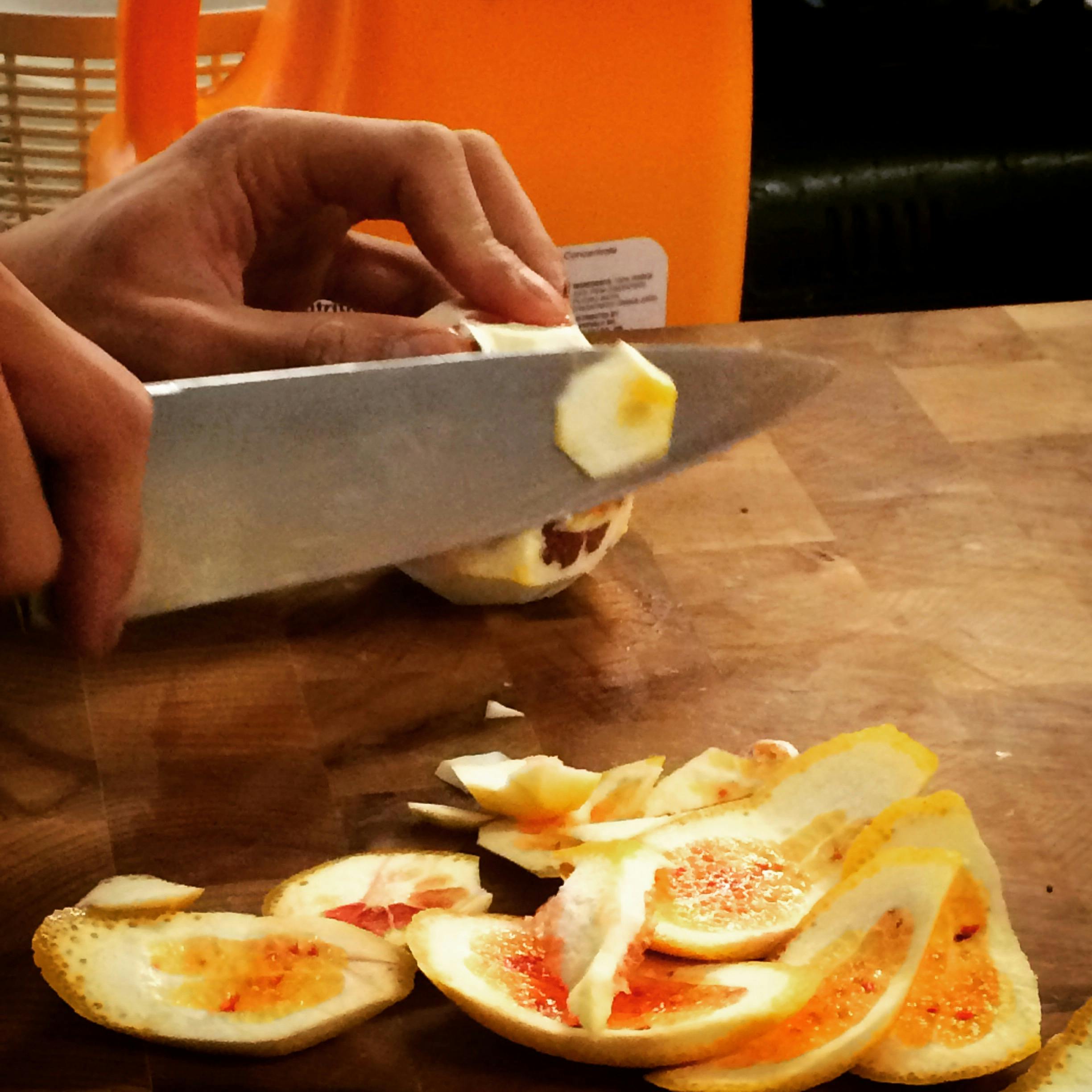 4-ounce mache
2 endives, thinly sliced crosswise
1/4 cup walnuts (1 ounce), lightly toasted if desired
2 seedless, juicy mandarins, clementines, or seedless tangerines, peeled and broken into sections
2 tablespoons chopped fresh tarragon or mint, or a combination
1 tablespoon sherry or champagne vinegar
1 tablespoon freshly squeezed orange juice
1/2 to 1 teaspoon Dijon mustard, to taste
Salt and freshly ground pepper
4 tablespoons extra virgin olive oil
1 tablespoon walnut oil
Preparation
Combine the mache, endive, walnuts, mandarins or clementines, and fresh herbs in a large bowl. Whisk together the vinegar, orange juice, mustard, salt, pepper, olive oil and walnut oil. Toss with the salad and serve.
Sweet Potato and Carrot Curry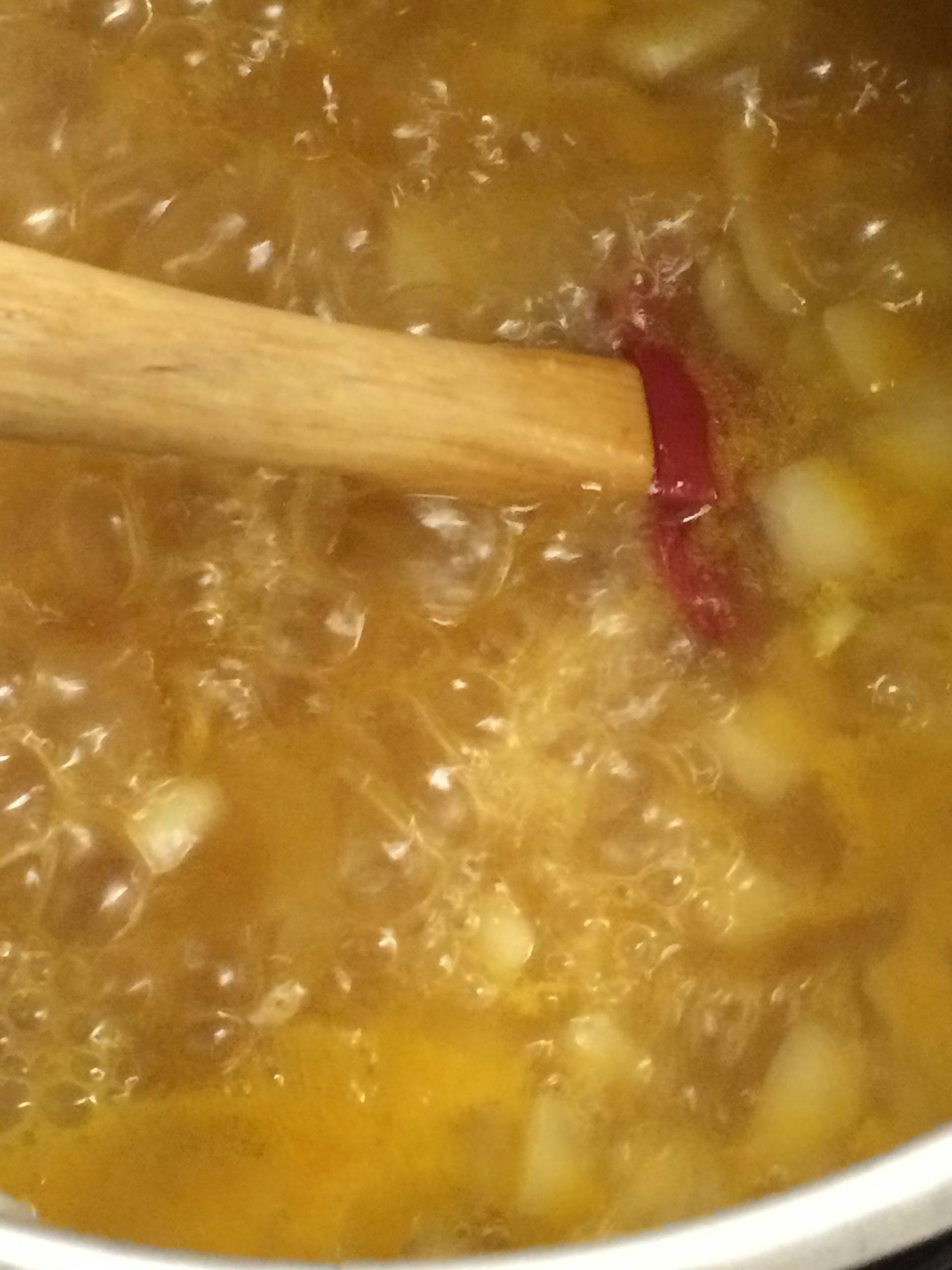 Servings: 12
1 lemongrass stalk, tough outer layer removed, coarsely chopped
1 2" piece ginger, peeled, coarsely chopped
4 garlic cloves
2 tablespoons vegetable oil
Kosher salt
¼ cup red curry paste
2 tablespoons tomato paste
1 14.5-oz. can crushed tomatoes
2 13.5-oz. cans coconut milk
1½ pound sweet potatoes, peeled, cut into 1" pieces
¾ pound small or young carrots, peeled, cut into 2" pieces
6 medium shallots, peeled keeping roots intact, quartered lengthwise (optional)
1 red Thai chile, thinly sliced (optional, chili flakes are fine, but curry paste already has spice!)
1 tablespoon fresh lime juice
Steamed jasmine rice (for serving)
Thinly sliced scallions, basil leaves, cilantro leaves with tender stems, and lime wedges (for serving)
Preparation
Pulse lemongrass, ginger, and garlic in a food processor until very finely chopped.
Heat oil in a large heavy pot over medium heat. Add lemongrass mixture and cook, stirring often, until golden brown, about 5 minutes; season with salt. Add curry and tomato pastes and cook, stirring, until darkened, about 3 minutes. Add tomatoes and cook, scraping up any browned bits, until thickened, about 5 minutes. Stir in coconut milk; season with salt. Bring to a boil; reduce heat and simmer, stirring occasionally, until curry is rich and full of flavor, 20–25 minutes.
Watercress Soup
Servings: 10
2 tablespoons (1/4 stick) unsalted butter
1 medium yellow onion, chopped
2 quarts low-salt chicken broth
1 pound russet potatoes, peeled, cut into 1/2-inch cubes
Around 2# watercress chopped (about 20 cups)
1 1/2 teaspoons (or more) fresh lemon juice
Kosher salt and freshly ground black pepper
1/2 cup chilled heavy cream
3 tablespoons finely minced fresh chives, divided
Preparation
Melt butter in a medium pot over medium heat. Add onion and cook, stirring often, until softened, 5–6 minutes. Add broth and potatoes; bring to a boil over medium high heat. Reduce heat to medium and simmer, stirring occasionally, until potatoes are tender, about 20 minutes. Remove from heat. Add watercress to pot; stir until leaves wilt. Let soup cool briefly.
Working in batches, purée soup in a blender until smooth. Return soup to same pot. Stir in 1 1/2 tsp. lemon juice. Season to taste with salt, pepper, and more lemon juice, if desired.
DO AHEAD: Can be made 8 hours ahead. Cover and chill.
Whisk cream with a pinch of salt in a large bowl until soft peaks form. Fold in 1 1/2 Tbsp. chives. Rewarm soup gently over low heat. Divide soup among demitasse or small teacups and garnish each cup with a dollop of whipped cream. Sprinkle remaining 1 1/2 Tbsp. chives over.