"These eggplants really have me going."
Seventeen-year-old Lacretia smiles as she admires the shiny purple eggplant before slicing its thick stem and carefully placing it in a bin on the ground next to her.
Monday is harvest day at Guild House West, an apartment building for low income seniors in north Philadelphia. Behind the building, a once-overgrown lot has been transformed into a thriving organic farm where 40 raised garden beds are exploding with fresh vegetables.
In this neighborhood, considered a food desert because of a lack of affordable and nutritious food, Lacretia and other inner-city teens work with Guild House residents to grow thousands of pounds of produce for the on-site food pantry.
But this is about more than growing fresh food where there wasn't any before.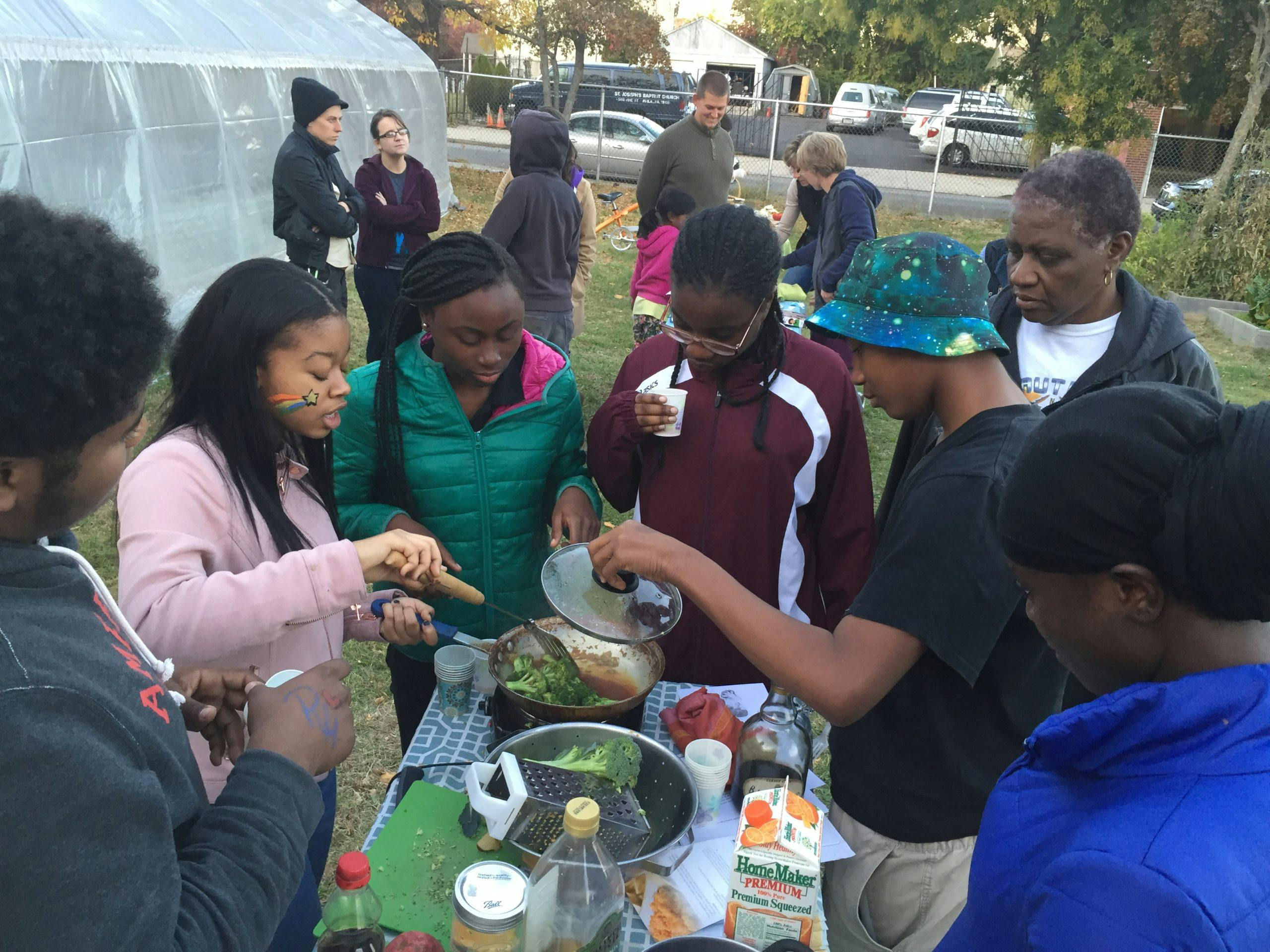 It's about people, young and old, working together to make their neighborhood healthier.
This is what Greener Partners is all about.
Greener Partners is dedicated to healthier communities through food, farms and education, using a full-circle approach which includes food access, nutrition and gardening education and support of the local economy.
Individuals like you help bring our Farm Explorer™ trucks, full of growing vegetables, to thousands of children at high-poverty schools where kids, often for the first time, can dig in, smell, touch and taste the freshest food.
You also help train the next generation of farmers at our organic farms in Philadelphia and Collegeville and supply hundreds of families — and food pantries for those in need — with fresh, healthy food.
But it doesn't stop there.
Your support ensures that more teens like Lacretia will discover a love of growing, cooking and eating healthy food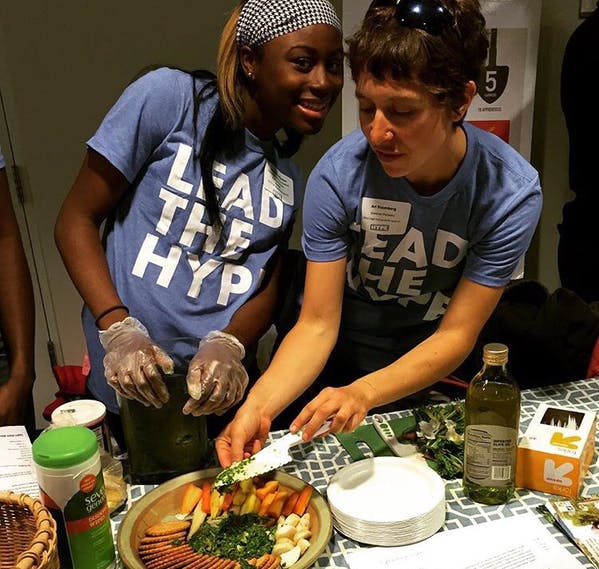 And, more importantly, your gift gives Lacretia the chance to share this love and harness the power of locally-grown food to strengthen her own community's health.
Fresh, healthy food can change lives.
And together, we can do so much more. Please consider making as generous a gift as you can, today.
Thank you so much for your help.
Gratefully,
Meg MacCurtin, Executive Director and Jason Ingle, Founding Director