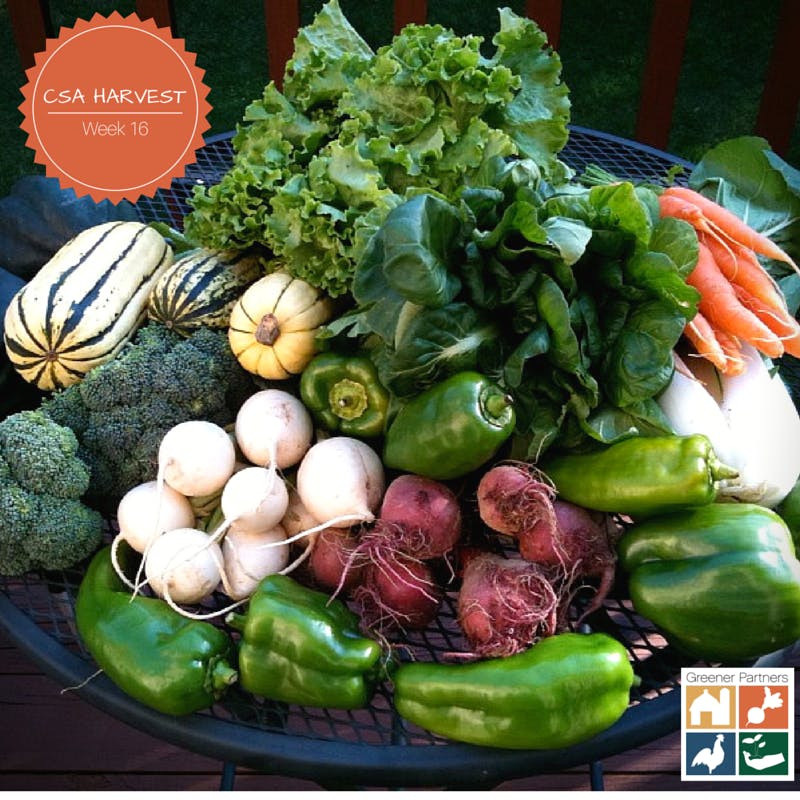 In partnership with the Norristown Project and the Montgomery County OIC, CSA Farm Shares are available to the Norristown community and OIC will be a weekly pickup location.
The Farm Share Program is focused on getting healthy, organic and seasonal produce into the homes of our local community. When members join our program they will receive a share of produce each week from late May to early November, totaling 24 weeks. This kind of program is called a CSA or Community Supported Agriculture.
Who Qualifies to be a Member?
The Farm Share program is open to anyone!
Those that require help and qualify for a subsidized share will pay a reduced rate and also have flexible payment options.
What is in a Farm Share?
A share consists of 5-6 units of fresh, seasonal items, grown at Longview Farm in Collegeville using organic practices. An item can be anything from a head of broccoli to two pounds of tomatoes to a bag of cut lettuce. You receive 5-6 different items each week.
The Farm Share will change from season to season as the crops on the farm change, which helps encourage a diverse and wholesome diet.
How do members pay?
Members that qualify for the farm subsidized share program have the ability to pay with credit card, cash, check or EBT
Payments for qualified members can be paid on a weekly, bi-weekly or monthly basis. We work with each member to make sure that the payment schedules are workable with their budgets.
Please contact Helen Nadel at helen.nadel@greenerpartners.org for more information.