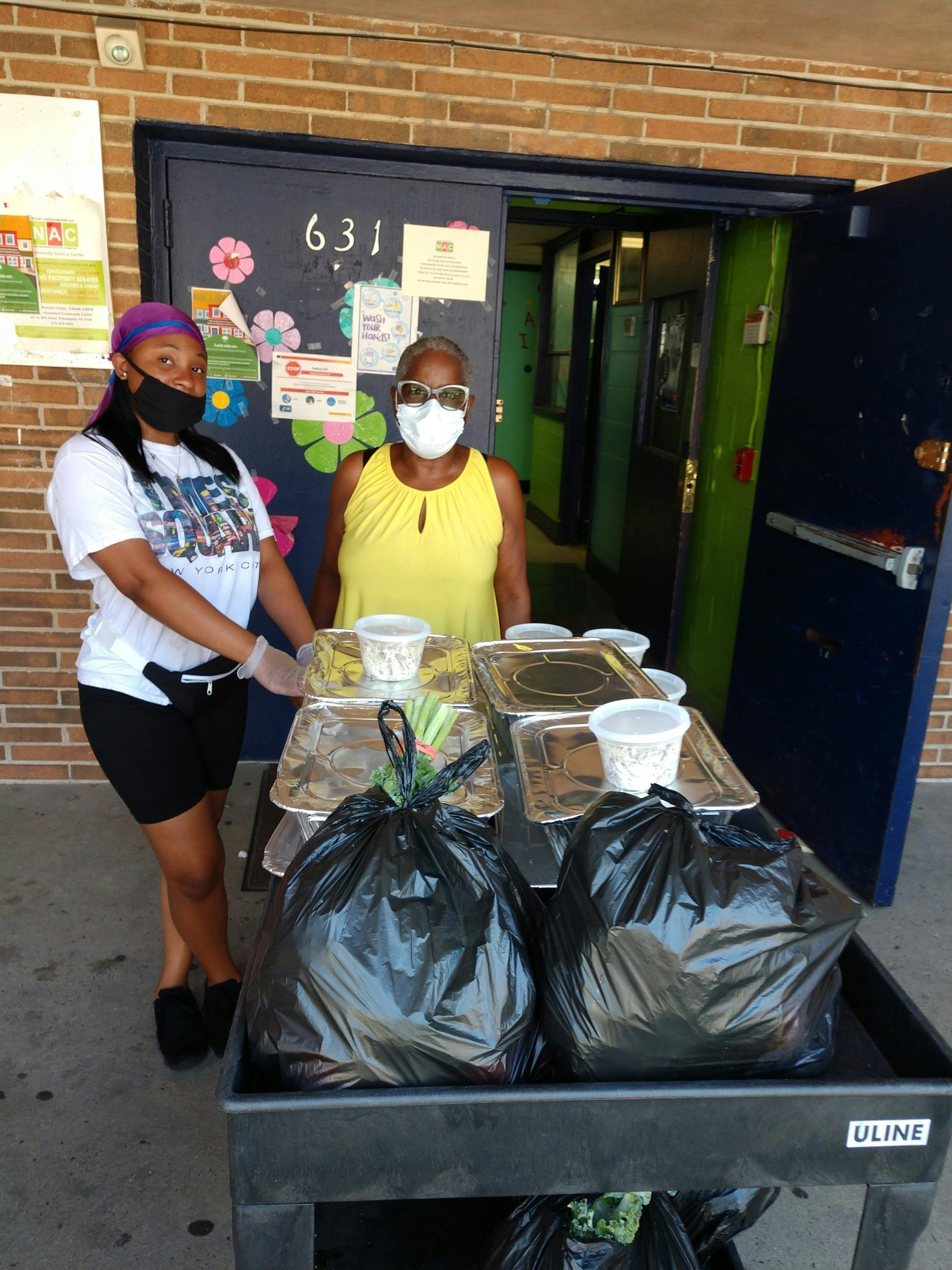 Greener Partners' Teen Leadership Program welcomed 4 teen interns this summer: Haron, Maya, Justin, and Heaven.
They are learning practical gardening and cooking skills, and exploring topics including nutrition, food cultures, and food justice.
Our farmer-educators have worked to adapt this program to follow COVID-19 safety protocols in the Belmont neighborhood of West Philadelphia.
Our interns have shown flexibility during this challenging time. But it took some trial and error to keep engagement high given COVID-19 restrictions.
Through consensus-based problem solving, we were able to adapt the internship to the circumstances and individuals we are working with. We have shifted cooking and tasting activities to Zoom, and we are maintaining the proper social distance and mask-wearing guidelines for all in-person programming at our Farm Explorer site in the Belmont neighborhood.
Our goal for this internship is to provide a setting where teens can gain confidence growing food and preparing food, a skill that is cultivated through hands-on time in the garden and virtual tasting and cooking demos and discussions.
Our interns have learned how to come together as a team and figure out how to accomplish tasks in an efficient and effective way, even when these tasks are complicated by the effects of COVID-19.
Through recipe sharing and distribution work, the interns have also been able to engage family members and community members in conversations about food. By partnering with local community organizations, our interns have connected with people in their own communities who are providing leadership on food and farming issues.