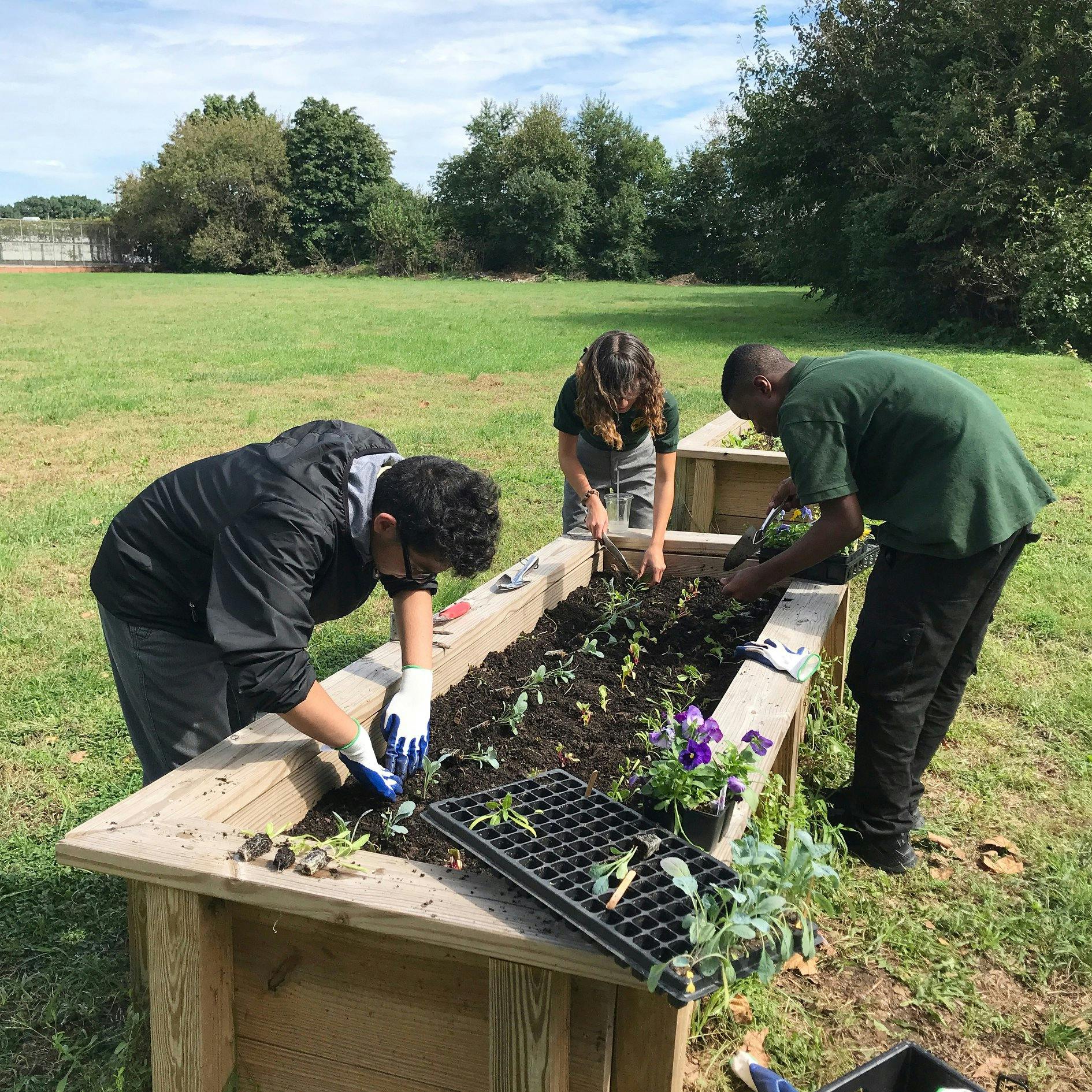 Through a grant from the W. Percy Simpson Trust, Greener Partners has joined forces with Boys' Latin of Philadelphia Charter School to expand and maintain an on-campus education garden that serves as an outdoor classroom for hands-on STEM learning and leadership development.
Throughout this school year, Jon Hamm, Greener Partners' Farm Explorer educator, is working with 25 students from Boys' Latin's A.P. Environmental Science class and garden club. Twice a month this fall, Jon led students in garden tasks that explored the science behind growing food. In December and January, he moved teaching indoors, where the group met monthly to develop a crop plan for spring and cook and taste simple recipes made with vegetables they harvested. Now, Boys' Latin students and Jon are starting seeds and getting ready to transplant them in the spring.
"One of the things that excites me about this project is the ability of the class to take ownership over the garden. Through gradually accumulated experience, they can develop a sense of the rhythm and flow of working with nature. We've already harvested 20 pounds of food!" said Jon.
Jon is also collaborating with Boys' Latin of Philadelphia's teachers to create a rich STEM-based farm and food education curriculum designed to enhance classroom learning. Students are big fans of this new outdoor classroom.
"Being able to taste vegetables right out the garden was such a fulfilling experience because we are doing science instead of just reading about how plants are gardened. Getting to see our plants grow over the months is captivating and it is a new world for some people. The garden gave us a new love and opportunity that we would have missed out on," said one student.