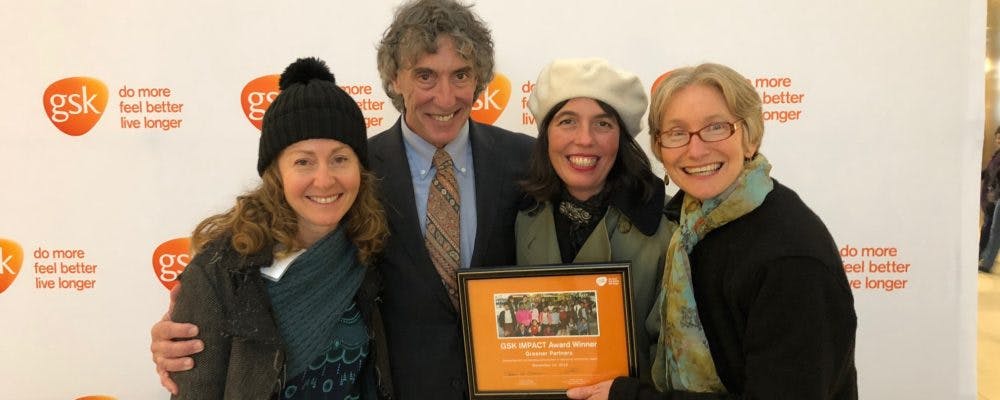 On November 15, Greener Partners was one of 10 Greater Philadelphia-area non-profits to receive a GSK IMPACT Award in a ceremony at GSK's Navy Yard site. All 10 nonprofits were awarded $40,000 each in recognition of their outstanding contributions to building a healthier Philadelphia region.
The GSK IMPACT Award is a highly competitive program. Now in it's 22nd year, the awards highlight organizations that are working hand-in-hand with the community to improve health.
Greener Partners was selected for its work strengthening community health through food, farms and education. Over the past 10 years, Greener Partners' fresh food access and education programs have reached an estimated 100,000 children and families, particularly in the Philadelphia area's most vulnerable neighborhoods.
Winners were selected by a panel of local and national community leaders through a competitive process. The nonprofits needed to demonstrate innovative, measured and sustainable approaches to addressing at least one of the following health factors: 1) Nutrition & Physical Activity, 2) Education, 3) Housing & Built Environment, 4) Employment, 5) Community Safety 6) and Family & Social Support.