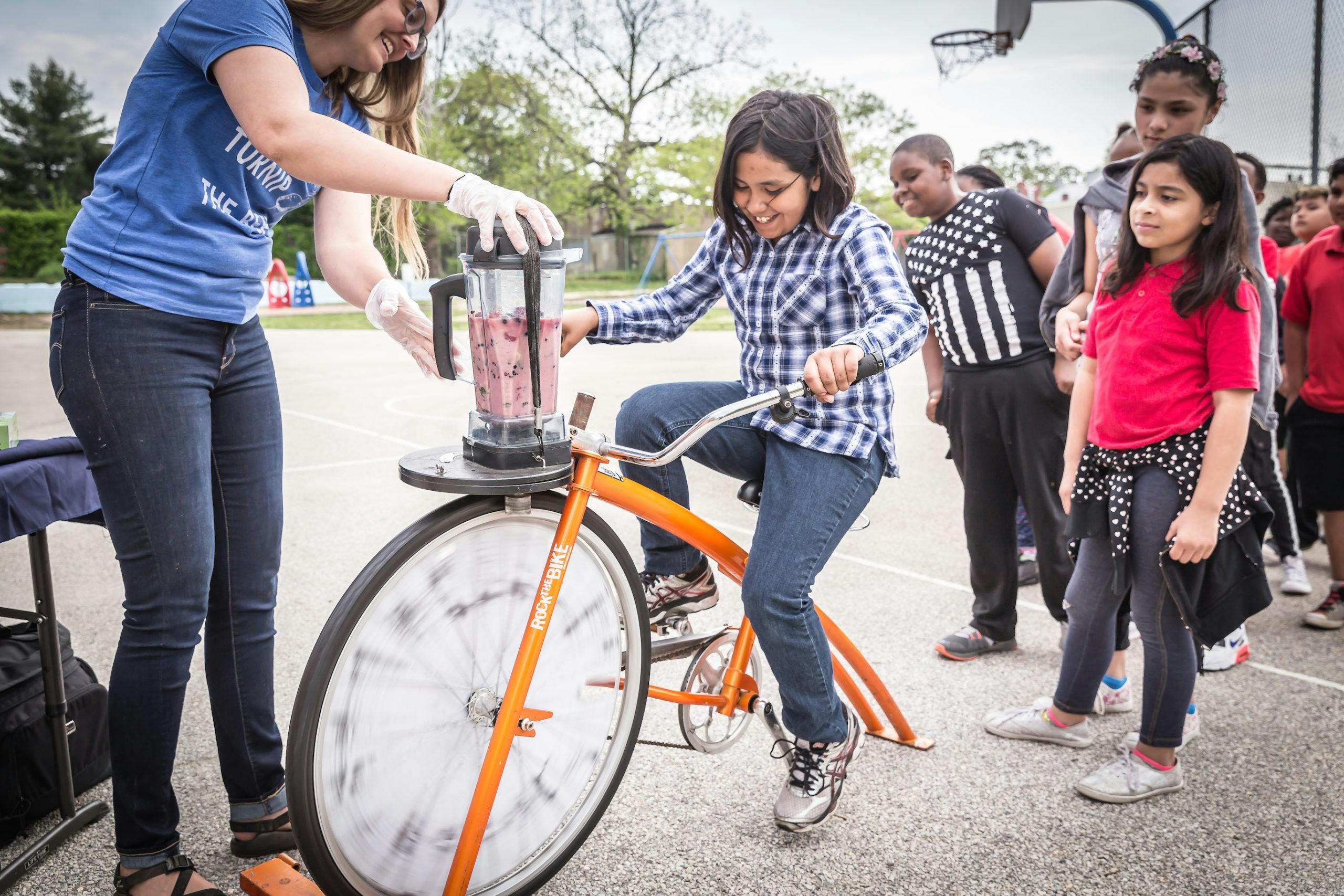 School might be out of session, but our farm educators have been staying busy bringing the Farm Explorer Truck to camps across Philadelphia, such as the Chester Upland School for the Arts. And because it's summertime in Philadelphia, you can imagine that oftentimes these outdoor lessons are done in very hot, humid, and muggy weather!
One way our team has been combating the heat is by making healthy and hydrating smoothies on our popular smoothie bike. We provide the ingredients, the students provide the manpower (or, kid power) to run the blender! Smoothies are a great way to let students taste what's growing on the Farm Explorer Truck – like chard, kale, or cucumbers – while also providing a fun, nourishing and refreshing snack.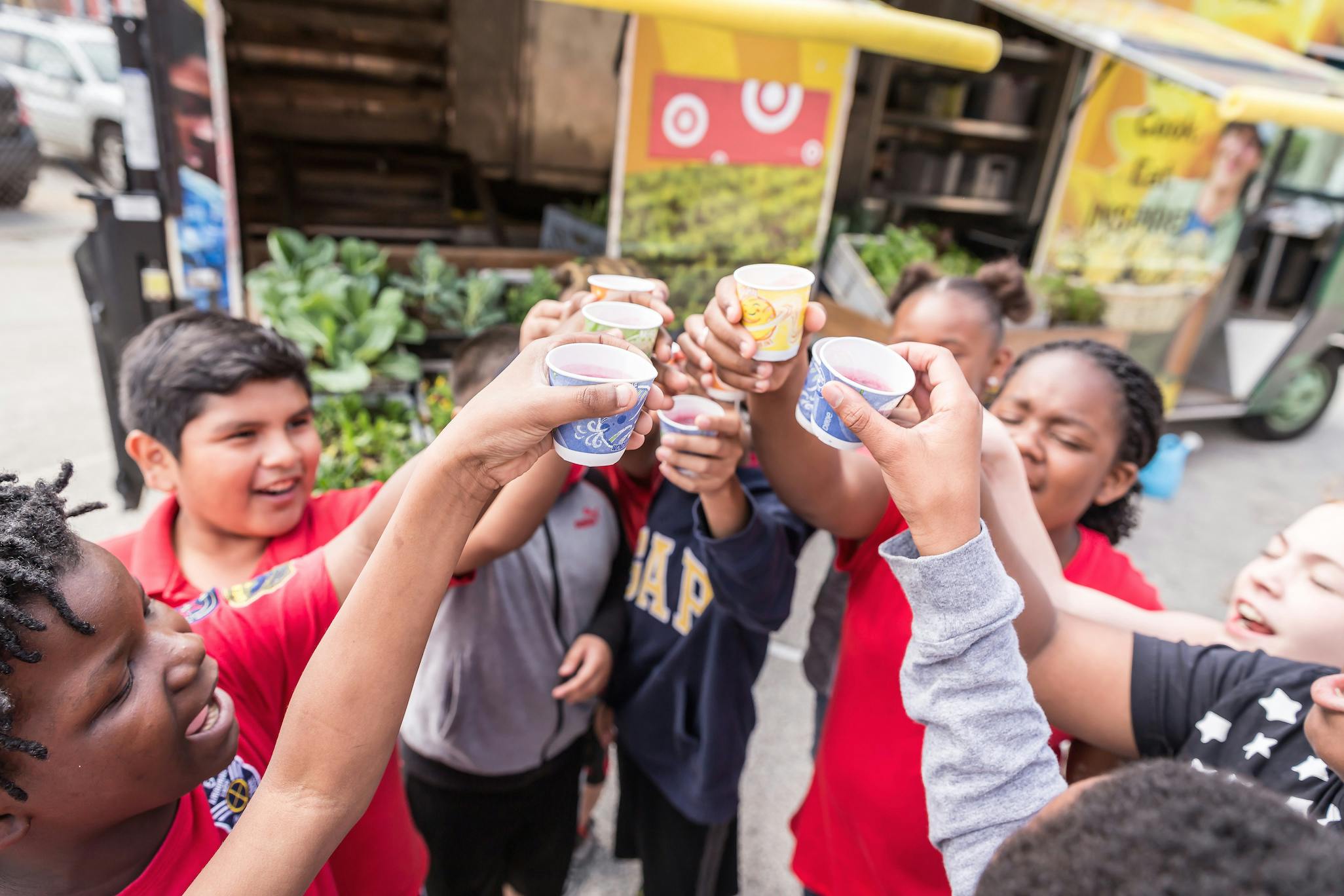 You can make your own smoothies at home using a traditional blender. Below are links to two of our farm educators' favorite summertime smoothies. Bon Appetit!
Special thanks to Farm Explorer Educator/Coordinator Rachie Weisberg for writing this post.